Amendment Bill protesters conflict with police in the Northeast.
A newborn expired on his way to the hospital as anti-Citizenship Amendment Bill protests in Northeast swiveled vicious on Tuesday leaving 20 injured.
In-state capital Guwahati, at least six protestors were reportedly injured when the police turned to lathi-charge and blazed tear gas shells. A few more protesters were wounded during assaults with the defense personnel in Jorhat, Golaghat, and Nagaon.
According to the reports, the incidents took place at Down Town, Six Mile and Maligaon area in the capital city of Assam.
The North East Students' Organisation (NESO) — an umbrella organisation of different students' unions of the region — on Tuesday called for an 11-hour Northeast bandh to protest against the Citizenship Amendment Bill.
Several vehicles along with public properties were damaged in the protests in Guwahati and other parts of the state.
Meanwhile, security deployments have increased in many places including Guwahati following the violent protests.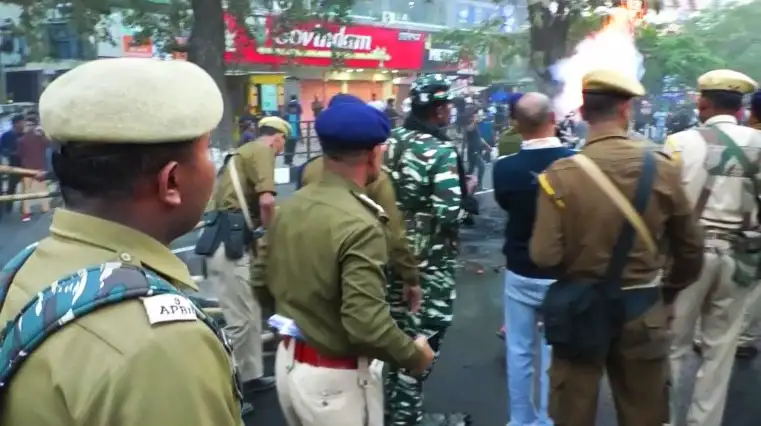 Normal life came to standstill in Assam on Tuesday in spontaneous protests by people during 11-hour statewide bandh | Photo courtesy: Hemanta Kumar Nath
On the other hand, district administrations have imposed Section 144 in several districts in Assam including Tinsukia, Sonitpur and Lakhimpur districts following the ongoing protests against the bill. The exams in Gauhati University and Dibrugarh University in the state have also been postponed.
Indian Railways said that eight trains have been cancelled and another eight trains were short terminated due to indefinite 'Rail Roko' (stop the trains) by various organisations and associations in Tinsukia division in Assam.