Sterlite winding off oxygen production at its Tuticorin plant | Chennai News – Times of India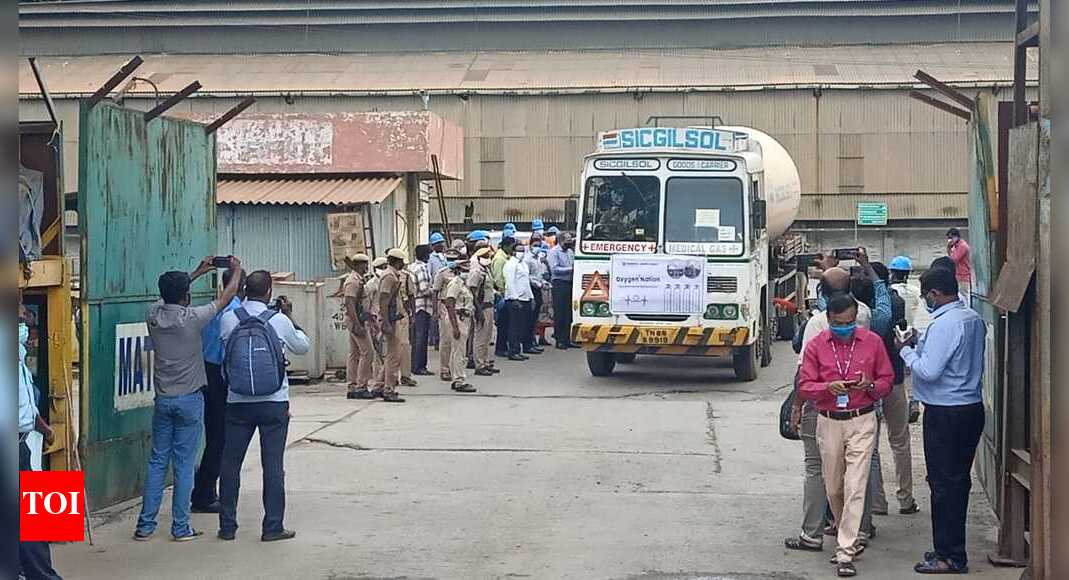 TUTICORIN:
Sterlite
on Friday evening began to wind off
oxygen
production on its copper smelter promises in
Tuticorin
. July 31 is the deadline set by the
Supreme Court
to stop production, in accordance with its earlier order which granted three months for the plant to produce oxygen.
According to company sources, unwinding began around 4pm as the plant needs one day for the defrosting process and halt oxygen production. Stoppage of production was initiated as the Supreme Court on Friday posted to August 6 hearing on an appeal of Sterlite seeking six more months for oxygen production.
On April 27, the Supreme Court granted permission to the company to operate the oxygen plant of Sterlite till July 31 to meet the oxygen requirements of people getting treated for Covid-19. Sterlite plant had remained sealed since May 2018.
Effort to begin oxygen production began in the first week of May. Oxygen generation on the plants with a capacity of 1,050 metric tonne per day – two units with a capacity of 535 metric tonnes and 515 metric tonne – commenced on May 13. However, it was shut down within a day as it developed a technical snag that took five days to be fixed.
The oxygen generation resumed on May 19. The company despatched oxygen till Friday. The company has dispatched 2,132 metric tonne of liquid oxygen and 7,833 cubic meters of high purity medical-grade gaseous oxygen to 32 districts in
Tamil Nadu
. As on Friday, the plant has a stock of 134 metric tonne.
Expressing optimism that it would get a favourable order from the
SC
to resume production, the company has requested the Tamil Nadu government to provide 2 megawatt power supply to the oxygen units to maintain them in standby condition and to meet the essential dispatch of the stock left out in the plant.